I feel like I am finally making headway in this mess of a house.  I am not sure if I made a good choice, but I decided to paint my office a light purple (my mom questioned my choice).  Listen, I haven't had color in my life since I was 17 years old and living at home.  From dorm room to apartments to rental homes, I never wanted to make long term improvements to something I was going to leave in a designated amount of time.  So right now I'm obsessed with color and narrowly escaping spilling and dripping paint everywhere and having it land on places it is not intended for.
I got restless when my husband was coming home extra late from work so I was bored and had a compulsion to make him proud by doing a WHOLE WALL by myself.  Tape and everything.  He was extra impressed that all of the extra paint got on my legs and feet but not the carpet, and that I remembered to tape the outlets.  So many cool wife points for me.   The below "after" is pretty true to color, I'd say a little less gray and more purple in real life.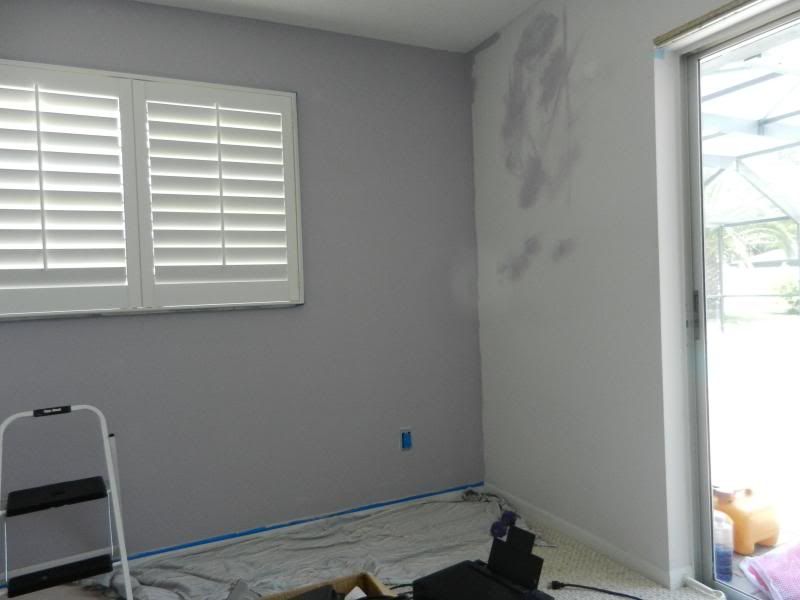 I also was accomplished in removing the previous owner's masterpiece without incident.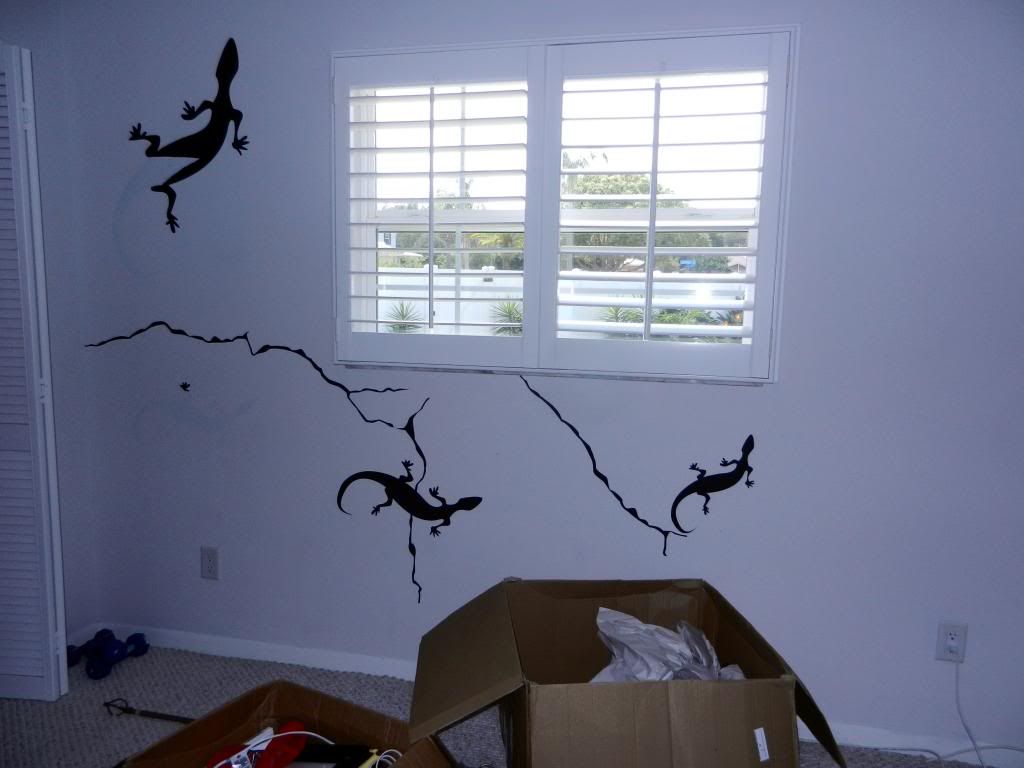 Onto the family room.  We're going to paint the bedroom too but we need to hold off on that since we want to rip out the carpet.  My vision for this room is tan gray and navy blue.  Nobody will let me paint the whole room a navy blue and I don't trust my design ideas for anything so I suppose we will go with the lighter color and add dark accents in other ways.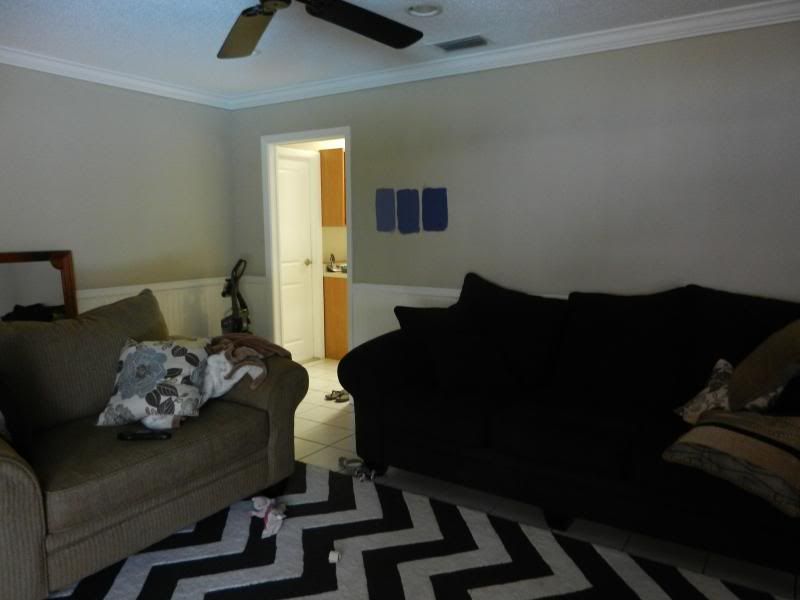 These couches are going to the living room and we ordered light tan couches to go here.  I really enjoy the carpet I found at home goods for no sort of deal or discount at all.  I have caught the "convenience over price" disease that my mother has had all her life.  This is a complete character change for me because I am usually unbearably CHEAP.
In sort-of concord with the actual theme of this blog, I am BACK TO RUNNING and it feels great.  I love the new routes I'm finding in our town and haven't even hit the trails they have yet.  I am only up to 12 miles this week because I am taking it slow and doing the 10% rule but I swear I will be half-marathon training in no time.  More on that later.
The request of the day is to give me your off-topic advice/feelings/anything on interior decorating.  How long did it take for your place to feel "done"?
Also: How many miles are you running this week?